Product video
Product video
Design scheme theory
Design scheme theory
  1、The scheme design of the equipment has been able to meet the product requirements of your company
  2、Each structure of the equipment is fixed and installed by positioning pin and positioning screw. The positioning accuracy is high, easy to replace and convenient.
  3、Due to the full consideration of product diversification in the design of equipment, the calculation method of capacity is based on the time required for single lead pressing insertion.
  4、The feeding and receiving are both manually operated, and the product feeding is automatic feeding.
Equipment features
Equipment features
  1、The overall design and installation quality of the equipment meet the relevant national specifications, the equipment is beautiful in shape, the structure is reasonable in workmanship and installed in place according to the standard process. It is easy to operate, safe and labor-saving, with clear and complete signs.
  2、The equipment has good and comprehensive safety protection measures, and the mechanical parts such as drive belt, shaft, drive chain, coupling and gear are equipped with safety protection covers.
  3、Using Mitsubishi servo control positioning accurate transmission speed, long life, stable operation.
  4、The new industrial control intelligent computer, the man-machine interface operation is simple, the fool type operation.
  5、The equipment is equipped with abnormal shutdown alarm function, and the real-time alarm situation is displayed on the touch screen in real time. It has the function of fault self diagnosis.
Sample display
Sample display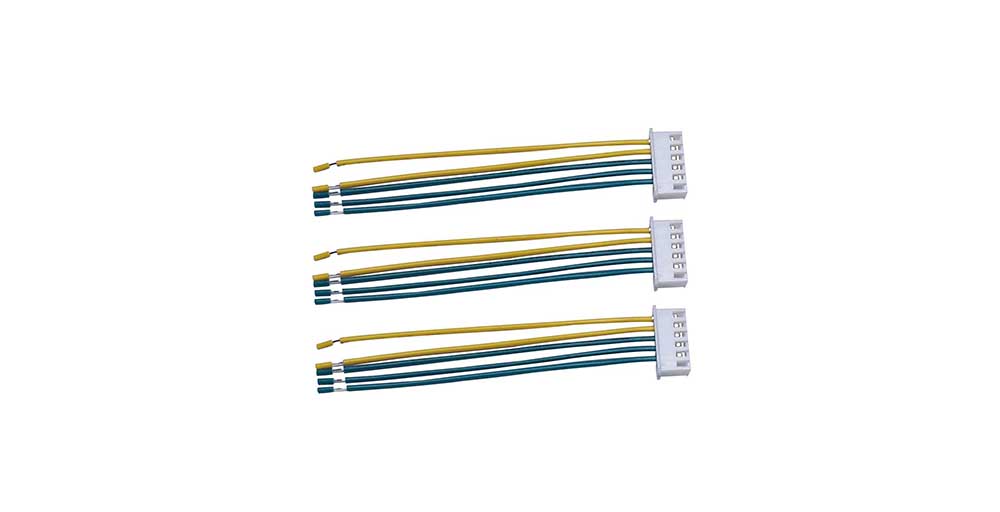 Product parameters
Product parameters
| | |
| --- | --- |
| model | DWGSY-1 |
| function | Wire cut off, both ends peeled, one end pressedOne end is put through the shell and twisted with tin |
| Wire size | AWG × 20 × 28 (wire OD ∮ 2.5m and below) |
| Wire color | |
| Wire cut length | 10 sp;m-1000 m(0.1 m m21333m;) |
| Cutting length accuracy | Tolerance 0.1 mm+ |
| Peeled length | 1.0 mm — 10 m m |
| Peeling length accuracy | Tolerance ± 0.1 m m m |
| Press machine | 19600n (Servo Press) |
| Pressing stroke | 300米 |
| Universal press | Universal OTP press |
| Detection and installation | Low pressure, whether the wire is detected, whether the pressing error is detected, whether the terminal is detected, and whether the terminal is insertedCCD detection (optional)、Pressure sensing device(optional) |
| production efficiency | 4000PCS/H~6000PCS/H (single lead calculation) |
| control mode | Single chip microcomputer control |
| Internal control voltage | DC24V |
| Power Supply | single-phase ~AC200V/220V 50HZ 10A |
| compressed air | 0.5MPa、about170N/min |
| Operating temperature range | 15 ℃ - internal 30 ℃ |
| Operating humidity range | 30% - 80% RH & nbsp; no condensation |
| Guarantee period | 2000 time or 1 year (excluding consumables) |
| Mechanical quality | About 500kg |
plant and equipment
plant and equipment